Welcome to Islamic Society of Germantown website!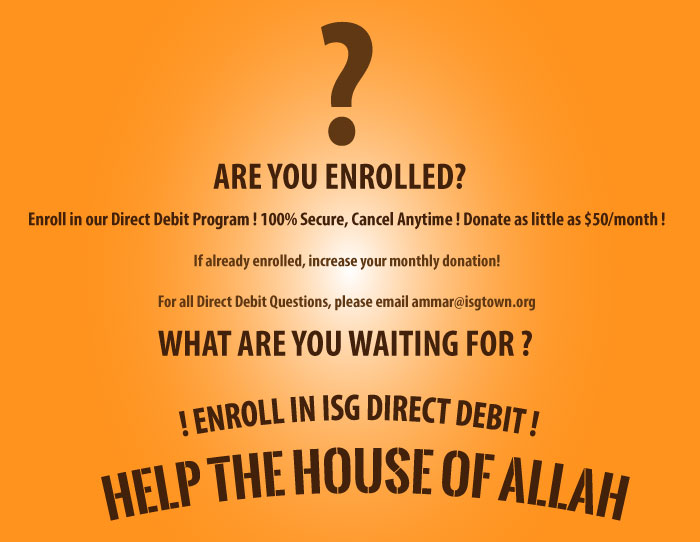 Please support the community and become a part of our direct debit program. You can get the forms from the main lobby of the masjid or download it from here.
Once you fill it out, you can hand it to Imam Ammar at the masjid.
Posted in
News
Comments Off